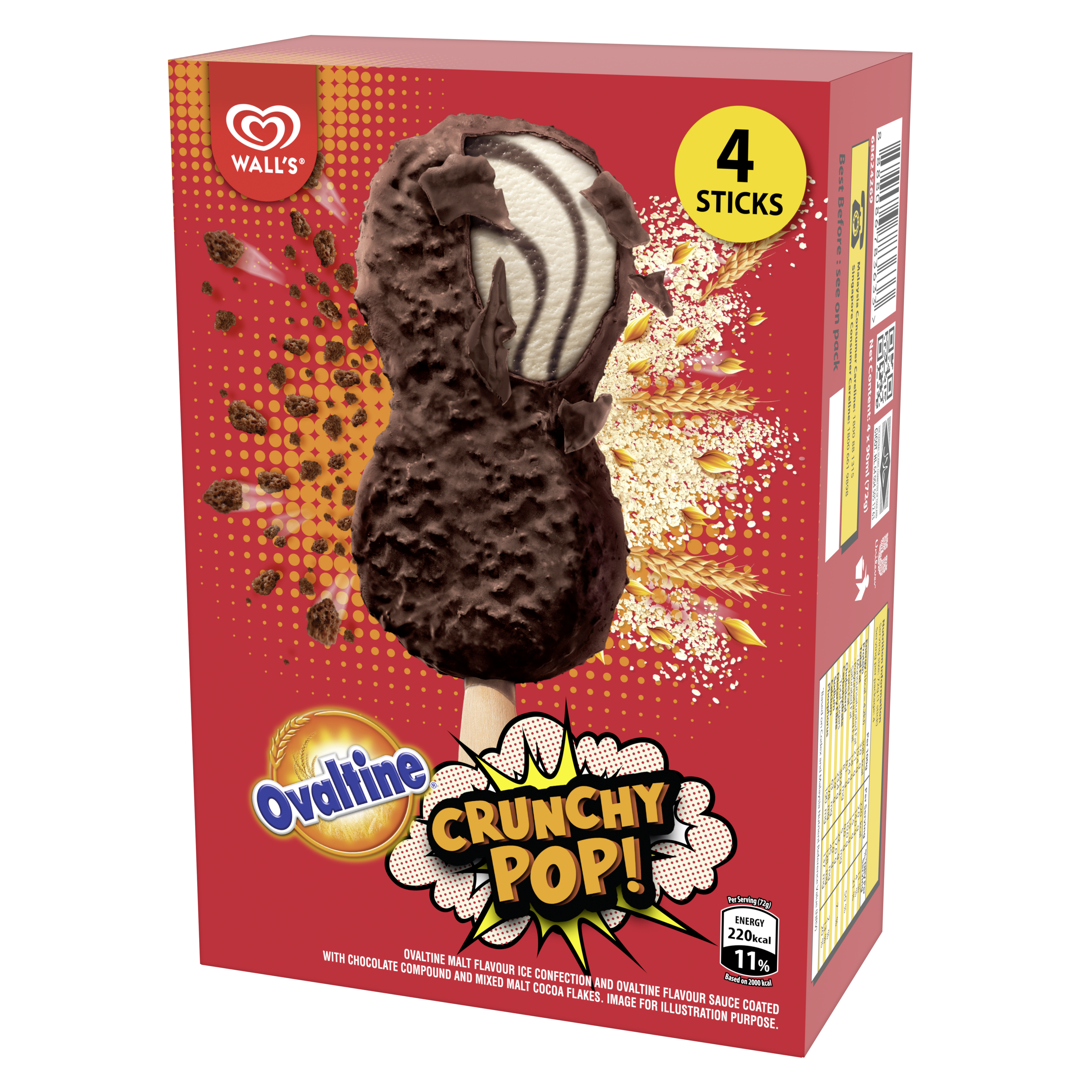 Wall's Ovaltine Multipack 
A delicious and creamy Ovaltine White Malt ice cream that combined with chocolate malt swirl. Coated with chocolate malt & crunchy Ovaltine flakes.
Ingredients

Nutrition
Contains milk, barley and soy lecithin. May contain tree nuts, peanuts, wheat and egg. 
*Based on Codex and Malaysia Nutrient Reference Value (NRV).
Serving size: 90ml/ 72g
Serving per container: 4
| | Per 100g | Amount Per Portion | Percentage Per Portion |
| --- | --- | --- | --- |
| Calories | 308kcal | 220kcal | 11% |
| Fat | 19.4g | 14.0g | 21% |
| Saturated Fat | 14.4g | 10.0g | 50% |
| Total Carbohydrate | 30.4g | 22.0g | |
| Dietary Fiber | 1.9g | 1.0g | NA |
| Sugars | 23.4g | 17.0g | NA |
| Protein | 3.0g | 2.0g | 4% |