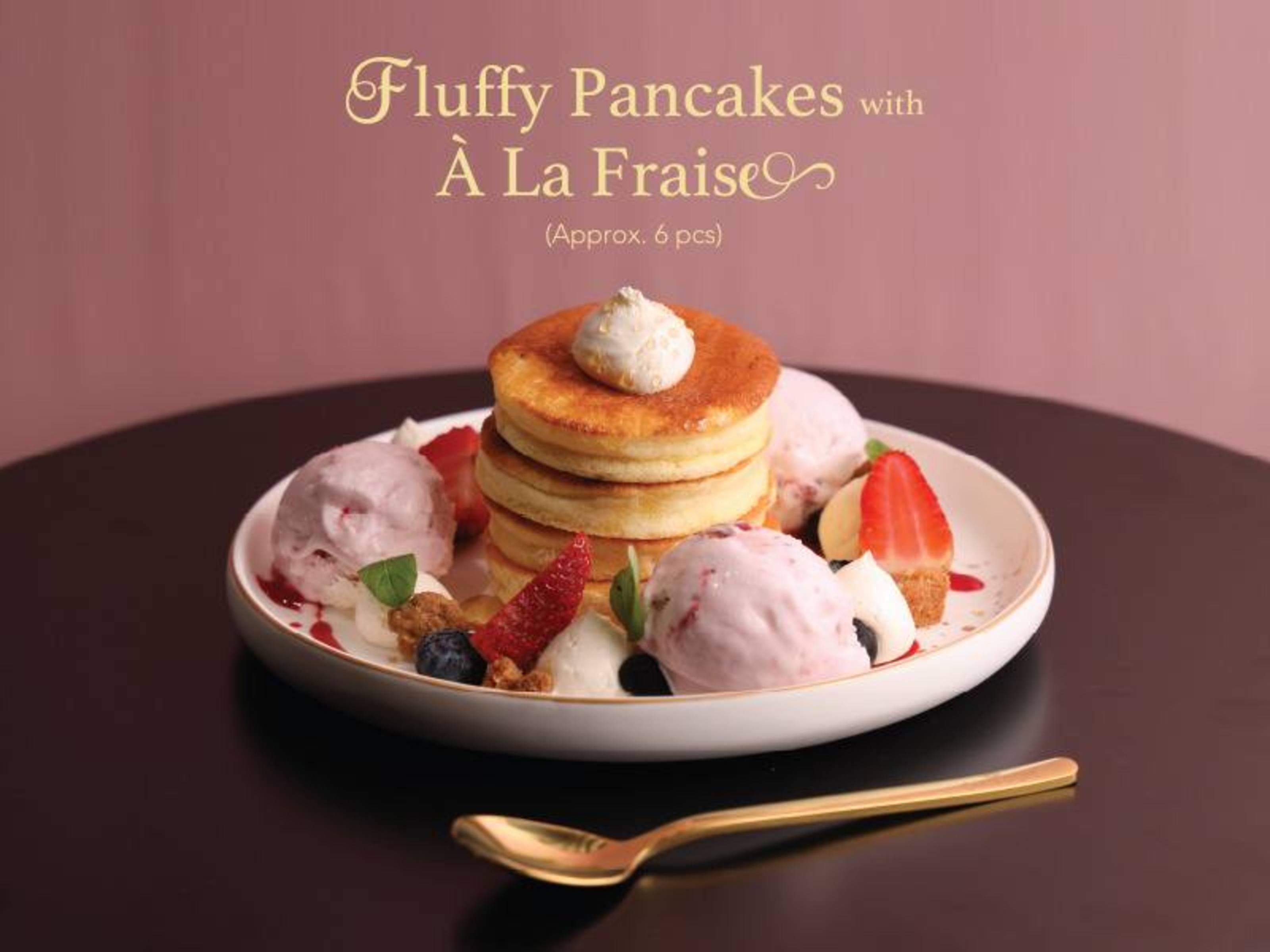 Fluffy Pancakes a la fraise
Experience fluffy pancake perfection with our delightful recipe. Enjoy the airy, golden texture that melts in your mouth. Top with your favorite syrup, fruits, or toppings for a breakfast indulgence like no other.
Ingredients
40 grams flour
23 gram milk
14 gram butter melted
1/2 teaspoon vanilla essence
30 gram sugar
2 eggs
1 gram cream of tartar
How to make
Separate egg yolks and egg whites.

Mix egg yolk with vanilla essence, melted butter, milk and sifted flour until smooth paste.

In a mixing bowl, whip up egg white with sugar and cream of tartar until soft peak.

Fold in egg yolk mixture into meringue egg white gently until full incorporated. Careful not to over mix.

Pipe mixture into heated nonstick pan at low heat.

Cover the pan for approx. 1 min, depending how large the pancake.

Once the side of the pancake is firm, flipped and continue to cook on the other side until gold brown.

Place stacks of pancakes onto a plate. Scoop strawberry ice cream on the side and top with whipped cream and fresh berries.
Per serving
| Title | Per serving |
| --- | --- |
| Salt (g) | 91.77 kcal |
Delicious Recipes
Don't pass that Apple Crumble of Carte D'Or!

6

people

Hard

20 min

20 min
servings

people

difficulty

prepTime

cookTime