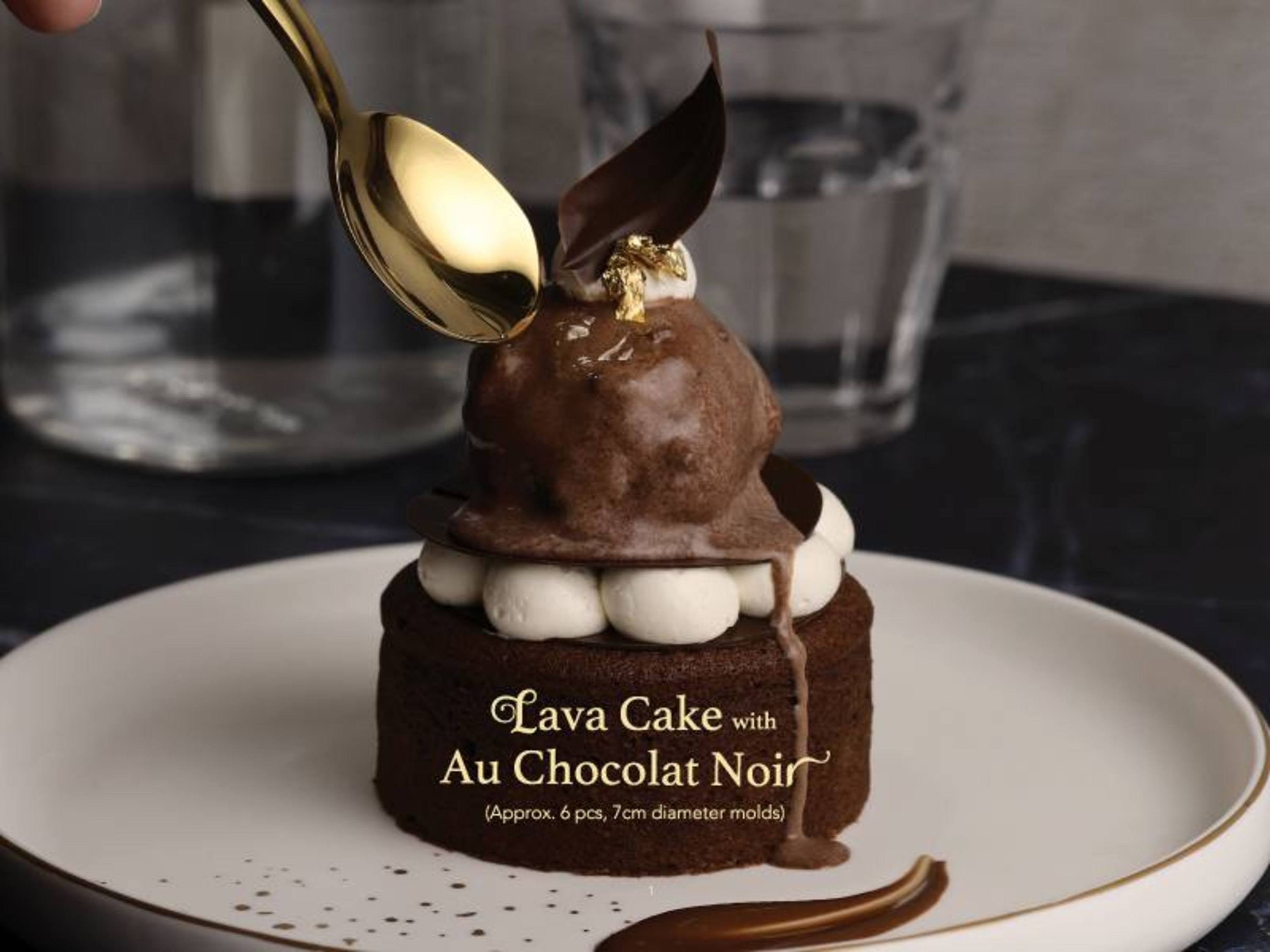 Lava Cake au chocolat noir
Indulge in pure chocolate bliss with our irresistible Lava Cake. Experience the heavenly combination of a rich, velvety cake and a molten center of warm, gooey chocolate. It's a dessert sensation that will leave you craving for more.
Ingredients
7 eggs
300 grams sugar
225 grams butter
235 grams dark chocolate
100 grams flour
chocolate shavings
fresh berries
How to make
Slowly pour the beaten eggs and sugar together to temper over a bain-marie then whip up till fluffy.

Melt chocolate and butter together to create a chocolate mixture.

Fold chocolate mixture into egg and lastly, add flour.

Pipe into desired molds or rings until full.

Bake at 180 Celsius for 5 to 6 minutes.

Once removed from oven, gently unmold the lava cake and place on to plate and scoop dark chocolate ice cream on the side. Condiments and toppings can be whipped chocolate cream, chocolate shaving and pearl and fresh berries.
servings

people

difficulty

prepTime

cookTime